Experienced, Quality Legal Representation
Providing Expertise in Immigration Law
Attorney Johanna K. P. Dennis
Attorney Johanna K. P. Dennis has been licensed to practice U.S. law since 2005. Attorney Dennis provides personalized and effective representation in various areas of immigration law, focusing on family and employment immigration, humanitarian relief, and removal defense. A lawyer licensed in both Pennsylvania and New York, Attorney Dennis represents immigration clients across all U.S. states and assists those seeking to immigrate to the U.S. from abroad. With a background in multiple areas beyond law, Attorney Dennis provides strategic counsel to clients from a holistic perspective to achieve client goals. (More)
At Dennis Law, PLLC, you can expect to receive top-notch legal representation and consultations in various areas of immigration law.
Count on Dennis Law, PLLC to help you navigate the complexities of the immigration process.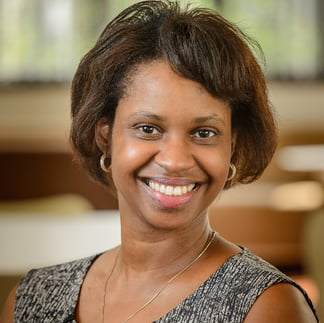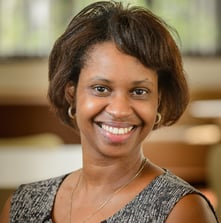 Dennis Law, PLLC offers a wide range of legal services to meet client needs. The firm represents clients in the U.S. and around the globe in federal immigration law areas, including:
Immigrant visas (family green cards and employment-based green cards)

Non-immigrant visas (visitor - B visas, employment - H visas)

Humanitarian relief: asylum, temporary protected status, deferred action

Removal defense and relief from removal: cancellation of removal for non-LPRs and LPRs, detainee assistance in securing humanitarian bond, voluntary departure to preserve future immigration pathways

across all U.S. states and internationally.

Attorney Dennis is also licensed to accept state law cases in Pennsylvania and New York. Contact Dennis Law, PLLC to discuss your legal matter.
Dennis Law, PLLC provides transparent pricing through both flat-fee and hourly representation agreements, depending on case type and complexity. Initial 30-minute consultations are $100 paid at time of booking, credited towards the representation agreement if you hire Dennis Law, PLLC. Longer initial consultations including document reviews are also available at discounted rates. Clients always know what to expect at Dennis Law, PLLC.
Why Choose
Dennis Law, PLLC
Dennis Law, PLLC understands the complexities of immigration law and the impact it has on individuals and families through decades of representation experience, first-hand experience navigating the U.S. immigration system, and teaching the next generation of immigration lawyers. Dennis Law, PLLC is committed to guiding you through the legal process with compassion, expertise, and a commitment to achieving positive results.
Dennis Law, PLLC is a trusted law firm primarily located in Buffalo, New York. Using both video conference appointments and in-office appointments, the firm serves local clients in Erie and Niagara Counties; regional clients in New York, New Jersey, and Pennsylvania; and clients seeking to immigrate to the U.S. residing nationwide or globally.
Primary Office:
4498 Main St Suite 4 # 1323
Buffalo, NY, 14226
Tel: 716-431-4931
Contact Dennis Law, PLLC to request your initial 30-minute consultation (credited towards representation agreement) and begin your journey today!
Unless you are a current client and your communication is sent pursuant to that relationship, the review of the information contained in e-mail and any attachments by Dennis Law, PLLC will not create an attorney-client relationship. The contents of any such mail are not privileged, and will not preclude the lawyer representing a party in any matter where that information is relevant, even if you submitted the information in a good faith effort to retain the firm, and even if that information is highly confidential and could be used against you. To obtain legal advice specific to your particular legal matter, prospective clients should consult with the lawyer directly. No reader, user, or browser of this site should act or refrain from acting on the basis of information on this site without first seeking legal advice from counsel in the relevant jurisdiction. Only an individual attorney can provide assurances that the information communicated is applicable or appropriate to your particular situation. The information provided on this website does not, and is not intended to, constitute legal advice; instead, all information, content, and materials available on this site are for general informational purposes only. Information on this website may not constitute the most up-to-date legal or other information.