Dennis Law, PLLC is a trusted law firm specializing in immigration law. With a focus on family and employment immigration, humanitarian relief, and removal defense, Attorney Dennis provides personalized and effective legal solutions. The firm's goal is to guide clients through the immigration process with compassion, expertise, and a commitment to achieving positive results.
Expert Legal Help for Immigration Clients:
Dennis Law PLLC Ensures Quality
More About Attorney Dennis
Attorney Johanna K.P. Dennis, of Dennis Law, PLLC (formerly JD Law Associates, LLC), has a special passion for both law and education; both are fundamental parts of who she is.
Growing up in Canada, Attorney Dennis is fluent in French and English. As a twice-immigrant, Attorney Dennis immigrated as a child with her parents from Jamaica to Canada, and later immigrated to the United States with her family as a college-bound teenager. Attorney Dennis studied law at Temple University in Philadelphia, where she converted her experience into practice by participating in an immigration law clinic student training program. She subsequently worked as a state appellate law clerk in New Jersey, and later taught law (including both immigration and legal skills) at law schools nationwide.
Through her own experiences and in practicing immigration law over two decades, Attorney Dennis personally knows the ins and outs of the U.S. immigration system. She has "been there, done that", having gone through the green card process with her family and making the conscious decision to also naturalize as an adult. A frequent traveler, Attorney Dennis knows first-hand the struggles and anxiety immigrants face in traveling internationally and even within one country. She appreciates the importance of providing a brighter future for young people and understands the paths of the many families who come to the United States in search of that future.
Attorney Dennis continues to help clients achieve success with compassion, dedication, and a personalized touch. Attorney Dennis's past cases include immigration benefits matters, asylum and other humanitarian relief matters, and both detained and non-detained removal cases. After being licensed in Pennsylvania and practicing primarily in the Pennsylvania/South Jersey areas as JD Law Associates LLC, with clients nationwide, Attorney Dennis expanded her practice through New York state licensure and has rebranded as Dennis Law, PLLC in Buffalo, New York. Being situated at the US-Canadian international border allows Attorney Dennis to serve clients seeking US immigration representation in both countries and beyond borders.
Contact Attorney Dennis, at Dennis Law, PLLC to help you navigate the complexities of the immigration process.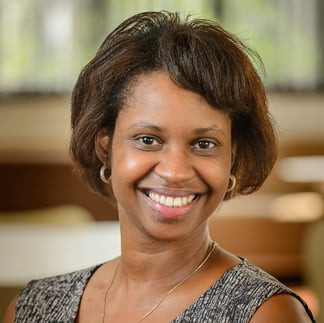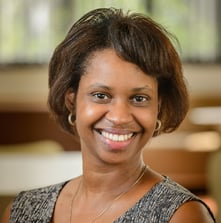 Dennis Law, PLLC prioritizes the needs and goals of clients, providing personalized attention and tailored legal solutions.
With decades of experience and in-depth knowledge, Attorney Dennis offers expert legal advice and representation in immigration law.
The firm understands the challenges clients face and provide compassionate support throughout the legal process.
Unless you are a current client and your communication is sent pursuant to that relationship, the review of the information contained in e-mail and any attachments by Dennis Law, PLLC will not create an attorney-client relationship. The contents of any such mail are not privileged, and will not preclude the lawyer representing a party in any matter where that information is relevant, even if you submitted the information in a good faith effort to retain the firm, and even if that information is highly confidential and could be used against you. To obtain legal advice specific to your particular legal matter, prospective clients should consult with the lawyer directly. No reader, user, or browser of this site should act or refrain from acting on the basis of information on this site without first seeking legal advice from counsel in the relevant jurisdiction. Only an individual attorney can provide assurances that the information communicated is applicable or appropriate to your particular situation. The information provided on this website does not, and is not intended to, constitute legal advice; instead, all information, content, and materials available on this site are for general informational purposes only. Information on this website may not constitute the most up-to-date legal or other information.